The Most Frequently Asked Window Film Question:
Is there a window film that will allow me to see out but does not allow people to see in, especially for privacy at night?
---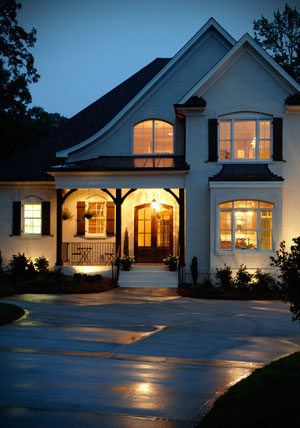 My answer is always the same, unfortunately no window film offers complete privacy at night while allowing an exterior view. The only films that will allow privacy at night are decorative films, but the drawback is you can't see out either. Highly reflective films make it difficult during the day for others to see inside but the reverse is true at night. During the day light reflecting from outside keeps people from looking in. After the sun goes down the main light source is coming from the home's interior, allowing others to see in and offering little privacy at night.
To avoid the interior reflectivity in the evening, dual reflective films offer the perfect solution with minor interior reflectivity and higher reflectivity on the exterior, permitting you to enjoy the view out your window.
Combining this type of film with good old fashioned window coverings will offer you all the benefits of window film while achieving privacy at night or during the day. View our excellent selection of window coverings that always come with top notch customer service.
If privacy at night takes precedence over visibility, decorative privacy window film offers a great solution. This type of film comes in an infinite number of colors and styles, and will add a fresh new look to your home or office while providing privacy without sacrificing natural light. View this decorative film in action during our recent installation for DART Neuroscience.
When setting up an appointment for window film, ask the salesperson to explain the properties of the films offered so you can select the perfect film for you and your home. Contact Eco Tint and Shade at 858-332-1650 and we'll help you find the perfect solution to achieve privacy at night.