Summer is here and buildings with outdated single-pane windows are heating up like a greenhouse.  To replace or not to replace? That is the question.
WINDOW REPLACEMENT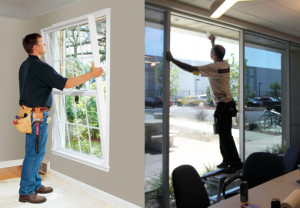 Energy efficiency is one of the main reasons you would consider replacing your existing outdated windows. Another reason may include the cost for maintenance and upkeep, especially for wooden window frames. Poor insulation can also make being inside uncomfortable.
However, window replacement is costly in both time and money. If you are a building manager this will disrupt the work environment of your tenants. If you are a homeowner, finding the perfect time and weather to completely change out all the windows in your home is extremely difficult. And how do you measure the typical payback? Most experts agree it takes 15-20 years to see a return on your investment for window replacement. Let's examine a few alternatives that aren't as hard on your schedule or your wallet.
CONSIDERING SOLAR FILMS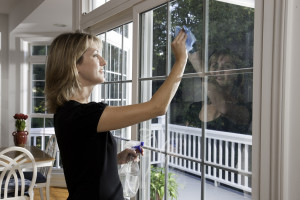 Most older windows are single pane, which drive up energy costs by allowing heat to escape in the winter and magnifying heat during the summer. To avoid window replacement without losing money out the window, you can apply a solar film that reduces heat while protecting inhabitants and furnishings from harmful UVA rays.
Commercial window films also encourage more consistent temperature flow throughout the building. Solar / low-e window film can be applied to the interior of your windows by a professional and is backed by a manufacturer's warranty.
SDG&E offers a rebate of $1.35 per square foot in the state of California, which is a HUGE discount.
TO REPLACE OR NOT TO REPLACE?
Hopefully we have given you some food for thought when it comes to considering a complete window replacement or using window film to retrofit and upgrade existing windows. We also offer free energy audits that determine the typical payback for a commercial building allowing you to base your decisions on which method would be most cost effective.
Give us a call at 858.332.1650 for your free consultation!