Consider Your Time and Proficiency Before Installing DIY Film
---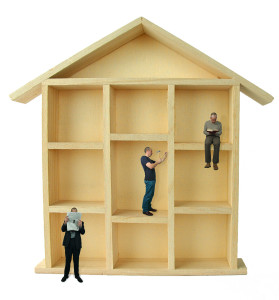 People love the challenge of trying to do it yourself (DIY) when it comes to home improvement. Programs like HGTV make it look easy, but they have a crew of qualified experts working on every project. Can installing your own window film save you money? Yes and no.
Yes, if you have the time and patience to install the DIY film correctly. It may look easy when you see a professional do it but window film can be tricky to work with—even for our seasoned installers. It's hard to avoid annoying bubbles, spots, creases, and peeling especially if you don't have the proper tools, practice, and training.
What happens if you don't get it right the first time?
The DIY film that you pick up at home improvement centers isn't the same quality of film and comes without a warranty on installation problems. You only have one chance to get it right. Professional window film and installation carries a lifetime warranty on the film and installation. The films used are top quality and made to last. So you have to ask yourself, what is my time worth? Is it important to have a warranty? What quality of film am I willing to invest in my home? The value of a top quality product, properly installed with a lifetime warranty is far superior to what you can expect from DIY film.
If you are considering installing DIY film or would like to learn more about the benefits and possibilities of window film in your home, we'd love to help. Contact us or call 858.332.1650 for a free consultation.